Bike tours in Upper Bavaria
Explore the Bayrischzell region on bike.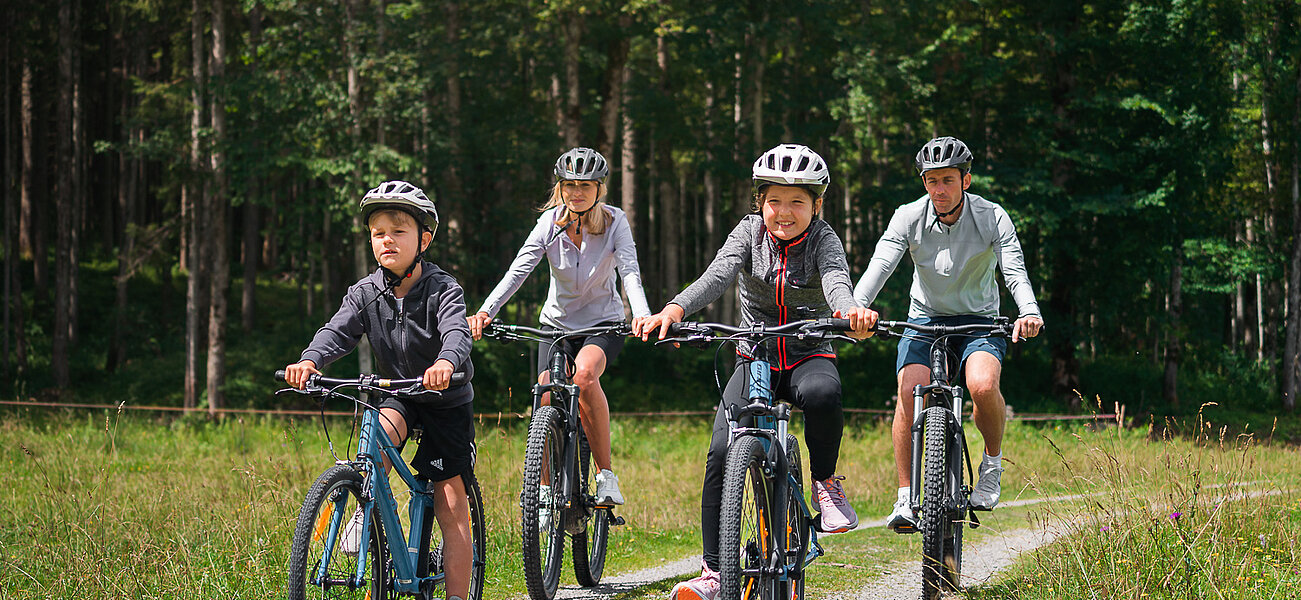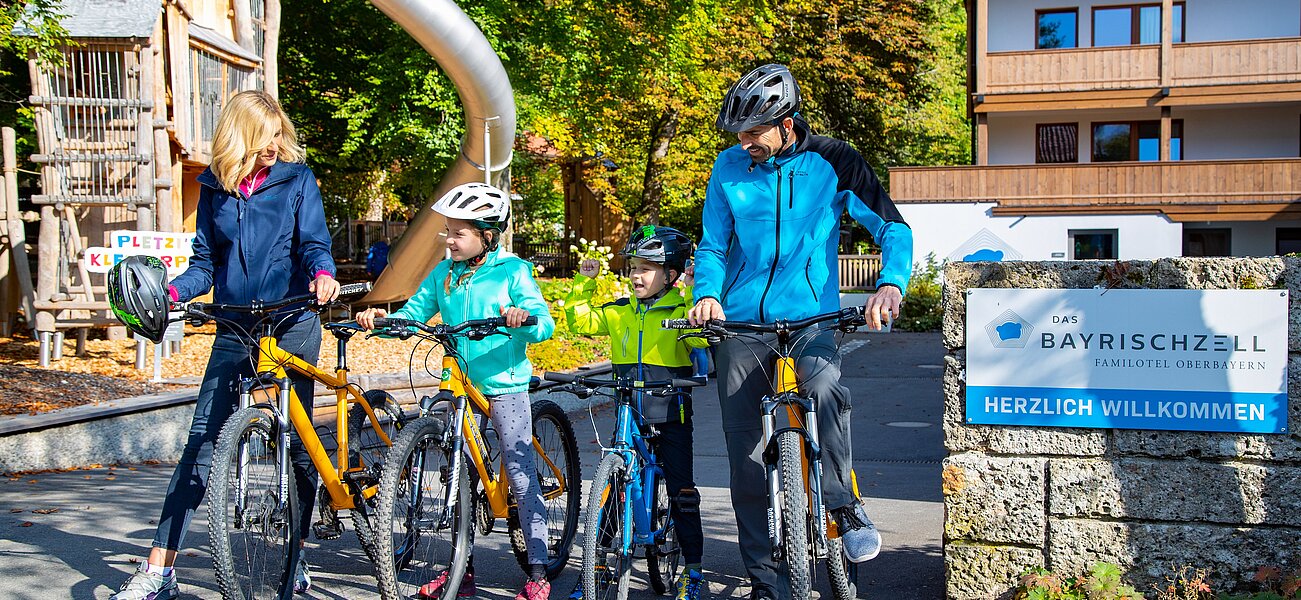 Bike tours in Bayrischzell.
Admittedly, you don't usually get all the way to the summit on a road bike, but you do get to tackle magnificent mountain passes and climbs that always reward you with a breathtaking panorama of the region's imposing peaks. Bike tours around the village of Bayrischzell also offer stunning views of the region and are particularly suitable for leisure cyclists.
Whether you are riding a road bike, mountain bike or e-bike – there are numerous cycle routes in the valley that take you to wonderful places. The network of mountain bike tours is wide and varied. The selection available ranges from easy to challenging. Take a look at a mountain bike map to see all the beautiful tours available and choose one with a distance, elevation gain and level of difficulty to suit your ability. Whether it's from alpine inn to alpine inn, up the mountain pass and down again, or riding leisurely through the landscape – in Bayrischzell and the surrounding region there are hundreds of kilometres of mountain bike trails to enjoy.
To make sure you have the right equipment, here is a checklist for safe biking: helmet, gloves, optional arm and knee protectors, backpack, first-aid kit, spare tube, repair kit, tyre levers, a warm change of clothing. You can also get expert advice at the Top on Mountain store. Book your bike inkl. equipment online now.
Do you prefer adrenaline-packed mountain biking and summit climbing or a leisurely cycle and e-bike tour with stunning views and stops at rustic alpine inns? Bayrischzell is the perfect starting point for alpine tours for all types of bikes. Find your dream tour!
Bike tours in Bayrischzell
To the Walleralm, Oberes Sudelfeld and back (Tour No. 11b from the bike map RadlTraum Süd)
Family-friendly
Difficulty: Difficult
Duration: 2h 15min
Distance:12.4km
Starting point: Bayrischzell chairlift valley station
Three lakes in three days
Difficulty: Medium
Duration: 6h 30min
Distance:76.2km
Starting point: Sport Alm Bayrischzell
Kapellentour (Tour Nr. 10 aus dem "RadlTraum Süd")
Family-friendly
Difficulty: Easy
Duration: 2h 15min
Distance:18.6km
Starting point: Bayrischzell tennis courts
Around Mt. Wendelstein (Tour No. 9 from bike map RadlTraum Süd)
Difficulty: Difficult
Duration: 5h 30min
Distance:49.4km
Starting point: Bayrischzell Parkplatz Wendelsteinbahn
1. CRAFT Speedpoint in Bayrischzell: Road bike route
Difficulty: Difficult
Duration: 1h 53min
Distance: 10.0km
Starting point: Bayrischzell Tannerfeld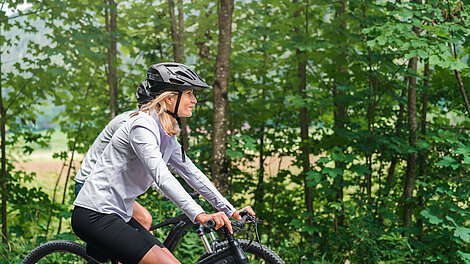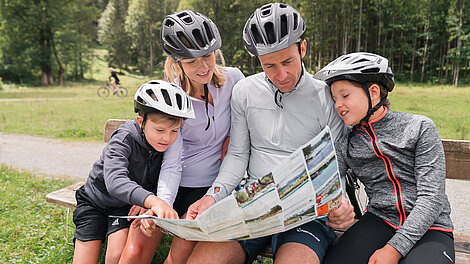 CRAFT Speedpoint in Bayrischzell: Mountain bike route
Difficulty: Difficult
Duration: 1h 47min
Distance: 4.7km
Starting point: Bayrischzell Tannerfeld
Around the Rotwand (Tour No. 12 from bike map RadlTraum Süd)
Difficulty: Difficult
Duration: 4h
Distance:41.0km
Starting point: Bayrischzell (alternative Lake Spitzingsee)
Almtour (Tour No. 22 A from bike map Radltraum Süd)
Difficulty: Difficult
Duration: 4h 55min
Distance: 38.7km
Starting point: Schliersee train station
Bucheralm Sprint (Tour No. 16 from the bike map Radltraum Süd)
Difficulty: Medium
Duration: 2h
Distanz: 14.5km
Starting point: Fischbachau School car park
MTB-Tour around the Rotwand
Difficulty: Medium
Duration: 6h
Distanz: 81,5km
Starting point: Gmund am Tegernsee alternatively other starting points close to the S-Bahn/BOB
Schliersee - From Elbach to Fischbachau loop
Difficulty: Easy
Duration: 1h 33min
Distance: 35.9km
Starting point: Fischbauchau
Through the natural jewel Valepp - Spitzingsattel round from Fischbachau
Difficulty: Difficult
Duration: 4h 40min
Distance: 91.8km
Starting point: Fischbachau