Hotel with e-charging stations
Hotel with e-charging stations:
Das Bayrischzell Familotel Oberbayern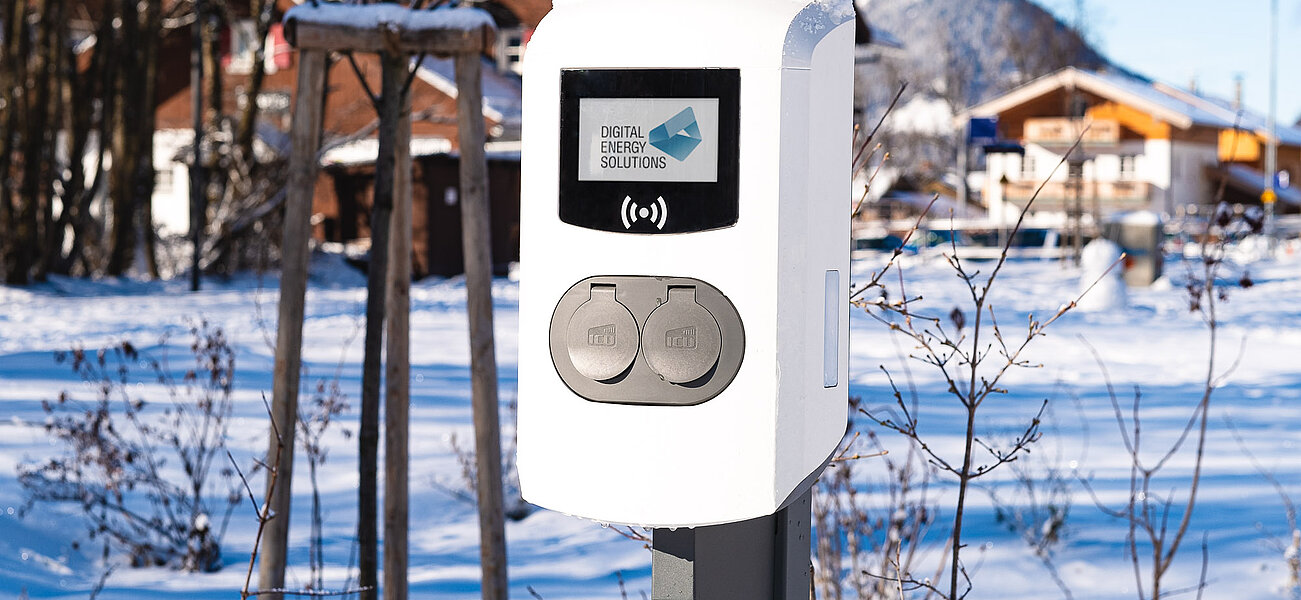 Is your family climate-conscious and going on holiday in an electric car? Then Das Bayrischzell Familotel in Upper Bavaria is just the place for you! We support e-mobility and offer several charging ports for e-cars.
If you travelling to Bayrischzell with an electric car, you won't have to worry about the range on your holiday. We have modern charging stations to charge your batteries in front of our family hotel and in our parking lot. You can start your day trips in the Tegernsee-Schliersee alpine region without any worries.
Get in touch: +49 8023 8194 600
Charging station for electric cars in Upper Bavaria
Bavaria has a good e-charging station network for carefree travel with electric cars. In urban areas, you have many options for recharging your e-car. Das Bayrischzell Familotel Oberbayern is also moving with the times and has installed modern e-car charging stations for our guests:
2 x Type 2 charging ports at the hotel: The modern charging ports at our hotel have a Type 2 charging plug, which can be used to charge different e-car models from different car brands quickly and safely.
4 x type 2 charging ports in the car park There are also 4 Type 2 charging stations in our car park. So e-mobility enthusiasts are well looked after at Das Bayrischzell Familotel Oberbayern.
Conference hotel: Are you traveling to the conference at Das Bayrischzell Familotel in an electric car? – Our seminar and business guests appreciate the services we provide, including the hotel e-charging stations.
Do you have a question about the e-charging stations in our hotel?
Contact us about getting here with your e-car.
Recharge your batteries
At Das Bayrischzell Familotel, your electric car will not be the only thing supplied with new energy. You too can recharge your batteries here in the Bavarian Alps. With our concept for the perfect family holiday, we ensure QUALITY TIME for parents, kids and teens. Whether you are looking for an active holiday in Upper Bavaria or a Wellnessurlaub with your kids - in our family hotel we do our utmost to fulfil your every wish. The energy boost is rounded off by the wonderful alpine landscape around the climatic spa resort of Bayrischzell. At our hotel, the body gain new energy and the mind comes to rest!