Move in Bayrischzell
Sports hotel in Bavaria: Move facilities
Our Move facilities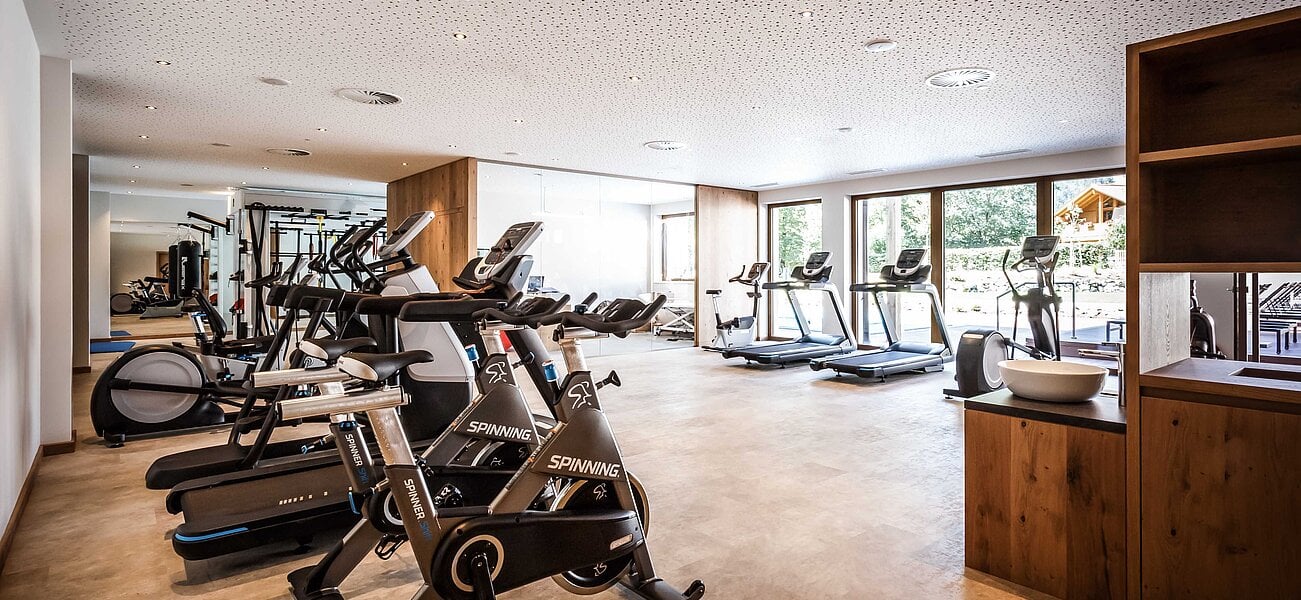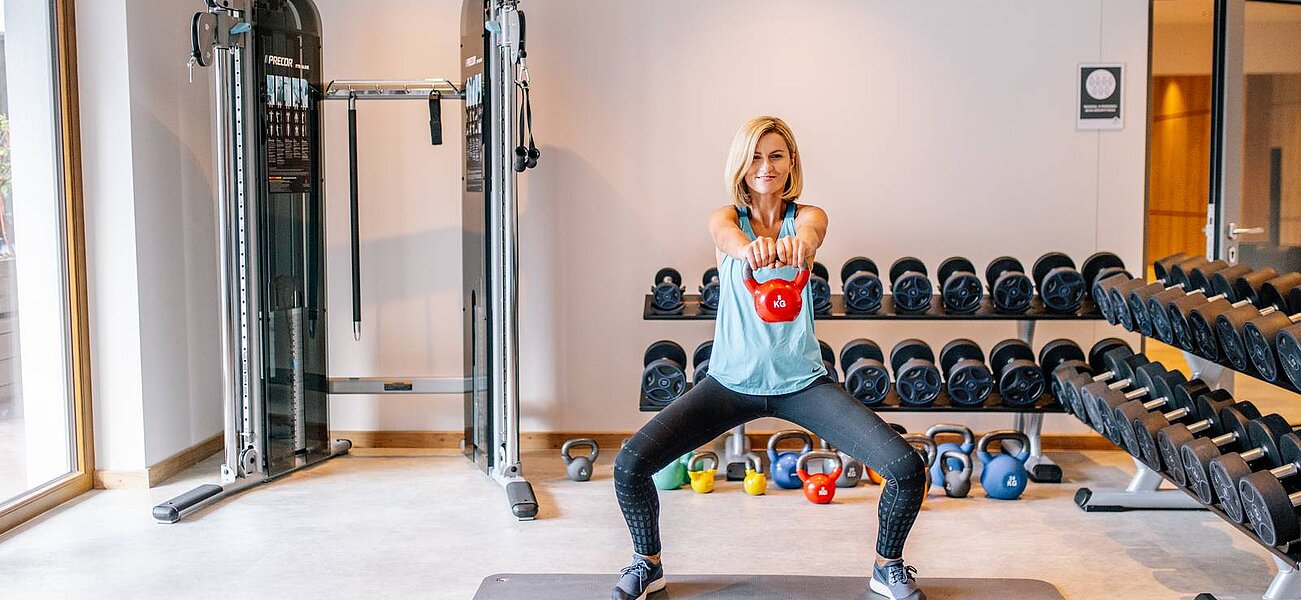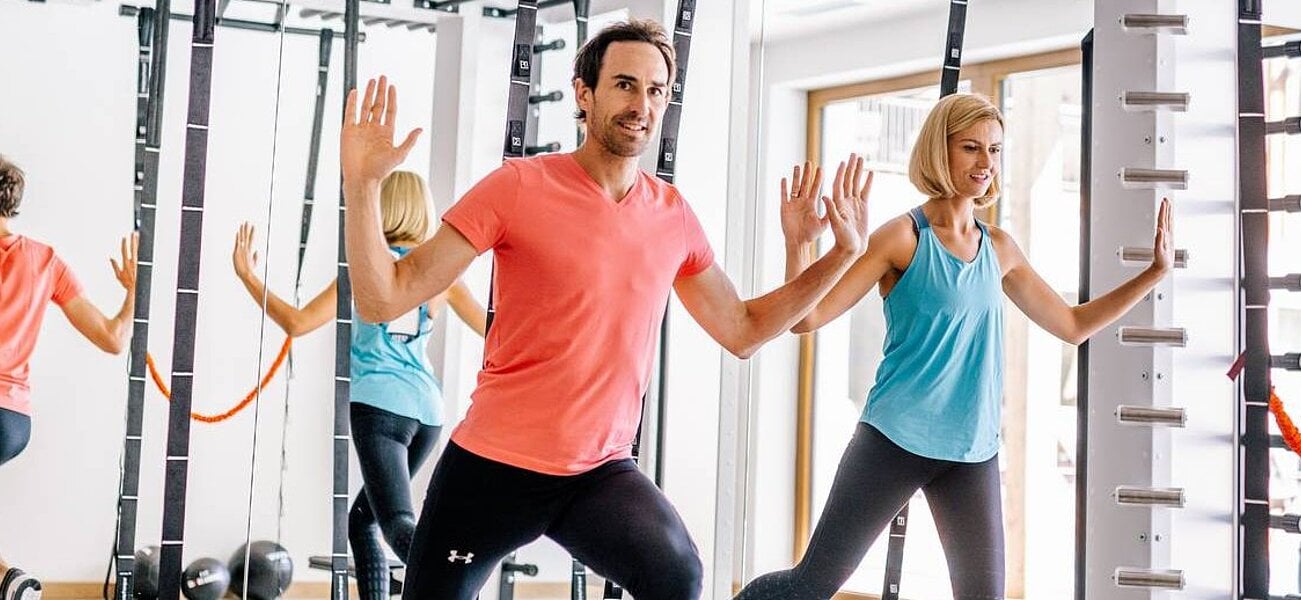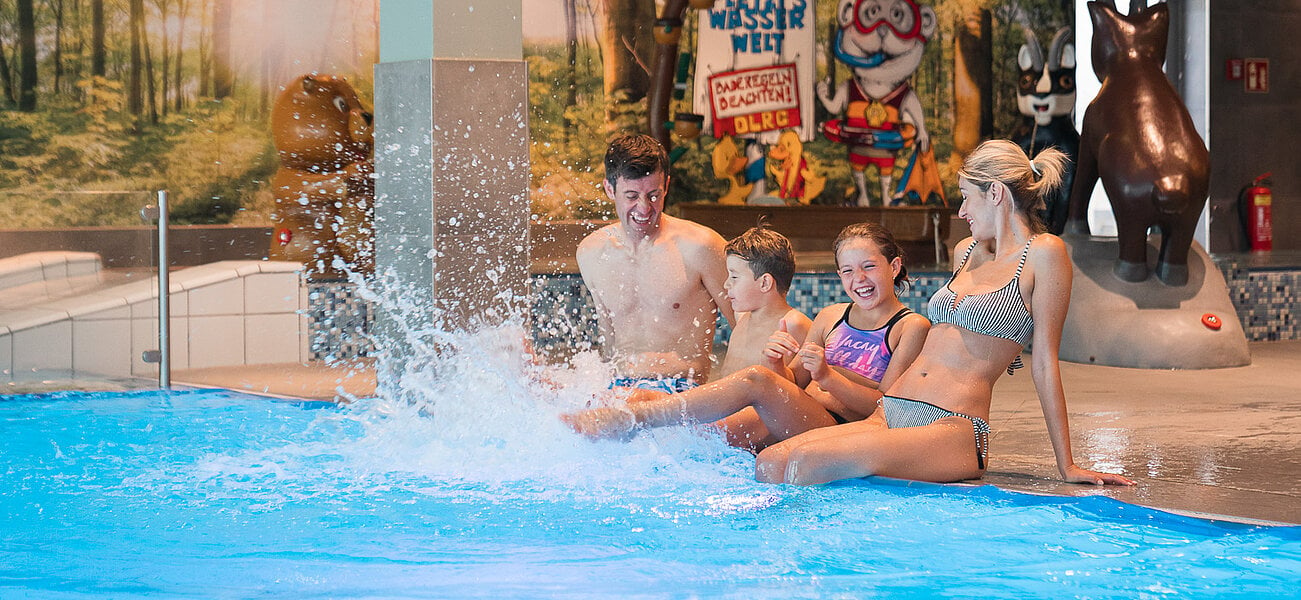 Our sports hotel in Bavaria offers 1,700 m² of fitness and spa space. Nestled in the Alps, offers the perfect setting for an active holiday in Germany. At Das Bayrischzell Familotel, you can enjoy an active holiday with your children and bring your body and mind back into balance, too.
Our sports hotel in Bayrischzell awakens the desire for an active lifestyle. Our Move facilities are aimed at active holidaymakers who want to further improve their performance and guests who want to start an active life.
In addition to the many outdoor activities available in Upper Bavaria, our sports and family hotel in Bayrischzell offers first-class amenities, training equipment, group workouts and experienced coaches.
Coaching and fitness facilities in Das Bayrischzell Familotel
Our trainers and coaches will develop a tailored exercise plan for you based on your body and performance data and in line with your personal goals. The exercises are designed so that you can easily incorporate them into your everyday life when you return home. This is what makes our Move & Relax programme - designed in collaboration with the Institute for Sports Science at the University of Innsbruck - so special.
Performance diagnostics and health check
Spiroergometry
Bioelectrical impedance analysis
Personal training
Nutrition consultation
Courses & sports programme
Please feel free to contact us: +49 8023 8194 600
Sports hotel services at Das Bayrischzell
Benefit from the support and advice of a personal trainer. For personal training sessions, our coaches will assess your physical condition and develop a tailored exercise and/or nutrition concept based on the results. They will work with you to determine exercises that you can also do at home. At Das Bayrischzell, our personal training focuses on maintaining healthy joints, a stable and strong torso, a flexible spine and strong legs and arms. This concept forms the basis for prolonged fitness and wellbeing. Naturally, your individual goals will be discussed in the personal training sessions and taken into account in the new training plan. Look forward to learning new exercises in our modern Move studio, exercises that you can practise in your everyday life. The personal training at our sports hotel has been the spark for a more active life for many of our guests.
Bioelectrical impedance analysis (incl. consultation)

This analysis gives you detailed information about your current body composition (muscle, fat and water percentage). Our trainers at Das Bayrischzell will then advise you on how to optimise your metabolism. Your proportion of body water, muscle and fat will be discussed with our sports scientists, who will offer you personalised nutrition and training recommendations. Based on the results of the bioelectrical impedance analysis, you'll be able to significantly optimise your training and diet. The personalised training and nutrition recommendations you receive will help you achieve faster and better results.
€49.00 for 50 min
Spiroergometry on the bike (incl. consultation)
Spiroergometry is an exercise test on a bicycle ergometer. It is considered a health check that gives you detailed information about your individual fitness level. You can have spiroergometry performed by experienced trainers at Das Bayrischzell Familotel. To conduct the test, your breathing is measured during the exercise and the performance is recorded based on heart rate. This diagnostic is suitable for all performance levels, regardless of whether you're a fitness beginner, refresher or amateur athlete who wants to establish a healthy training plan - the performance check provides useful information for everyone. Your results will be analysed and clearly explained in the follow-up consultation with our sports scientists, who will work with you to develop a tailored training plan.
€159.00 for 90 min
Fitness holiday in the Tegernsee-Schliersee region of the Alps
Our sports hotel is situated in the heart of the picturesque, alpine landscape of the Tegernsee-Schliersee region. Even couch potatoes get the urge to exercise here in the fresh mountain air!
You can plan the perfect active holiday in the region around Bayrischzell: hiking, Nordic walking, jogging, swimming, biking or skiing increase the fitness levels of parents, kids and teens. You'll find that when you exercise together, you'll experience unforgettable family adventures. Enjoy spending quality time with your children on an active holiday in the Bavarian Alps.
Book your sports holiday in Bayrischzell
Sports holiday with kids - is that possible?
Of course you can plan a sports holiday with your children. You may want to check out the facilities available and outdoor activities on offer in the resort and at the hotel. A family hotel offers parents childcare with qualified staff to allow the grown-ups do intensive training while their children are in good hands. You should also make sure that the range of exercise and leisure activities correspond to the interests of your family and the ages of your children. Anyone who observes these criteria will experience a wonderful active holiday with the whole family.