Weekly fitness schedule in Bayrischzell.
Group workouts from Pilates to Family Workout.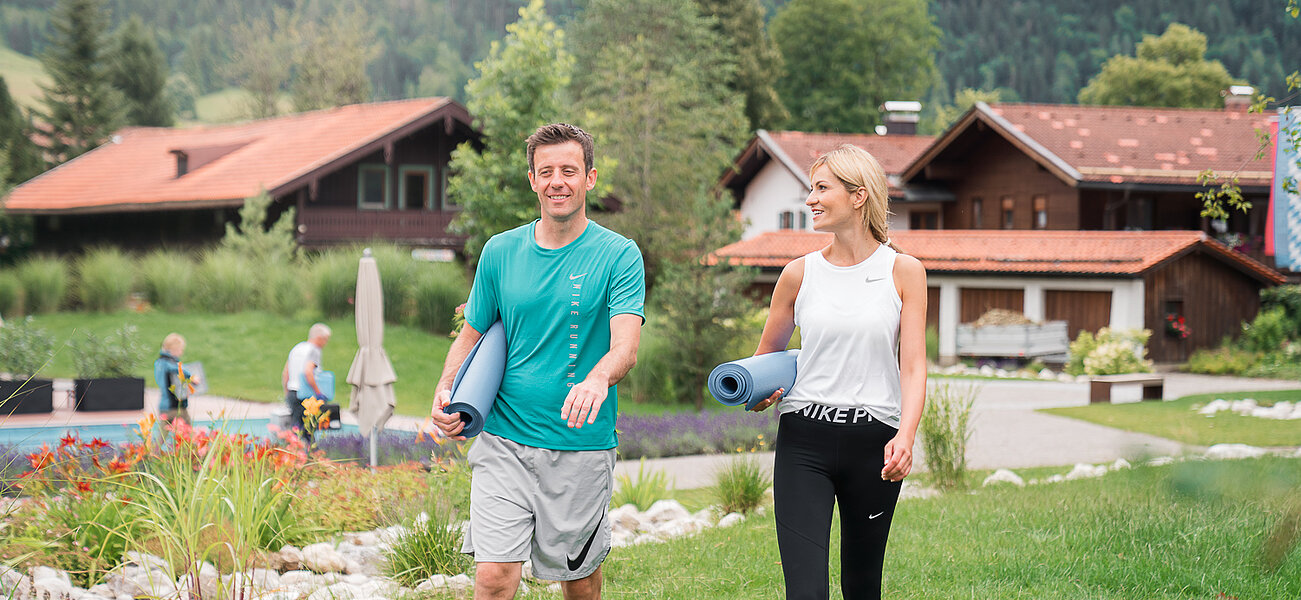 The energy of group dynamics also applies in sport. It's more fun together. Or as the saying goes: "Together we are stronger." When you work out together, you motivate each other, you push each other - and time flies faster. Parents and children (12+) are invited to join our various group workout sessions – and experience the power of moving. Those looking for a significant increase in fitness levels should opt for our personal training with one of our coaches, who will develop a tailored fitness plan.
The current weekly schedule is always posted in the Move & Relax reception at Das Bayrischzell.
Group fitness for adults and children
Yoga
Pilates
Core workout
Move and bend
TRX training
High intensity training
Spinning
Coordination training with the Balance Pad
Kettlebell workout
Exercise and ball games
Functional training
Nordic walking
Jogging
Aqua fit
Move & Relax talk
Check out our group workout schedule: