Meals
The taste is what counts.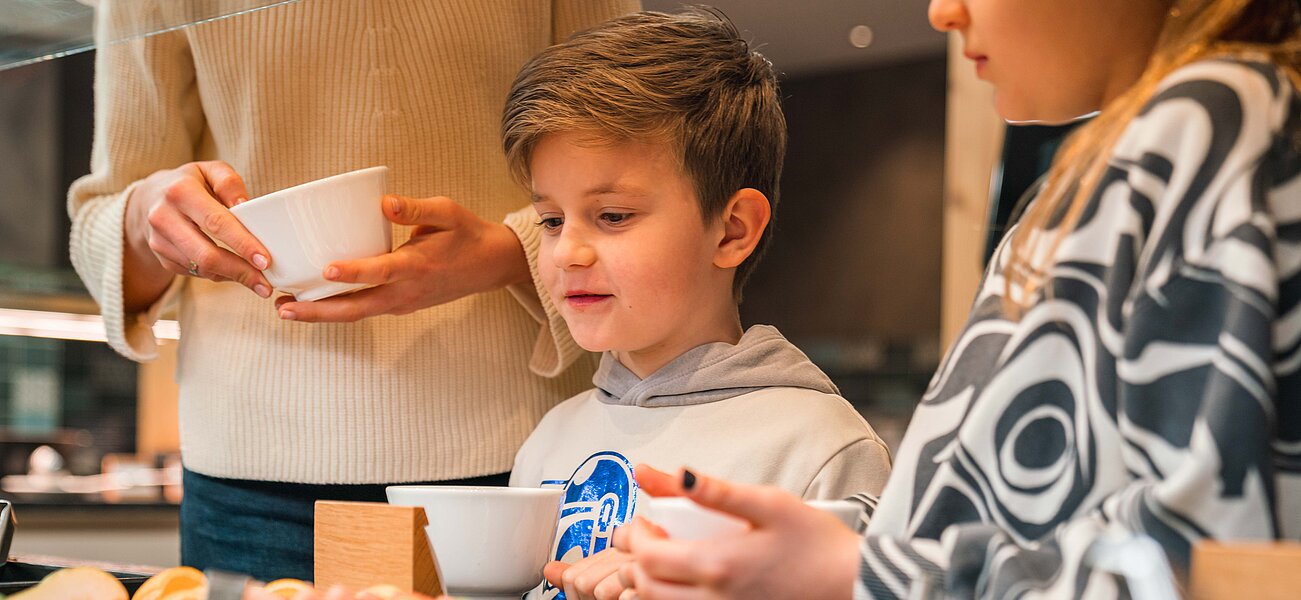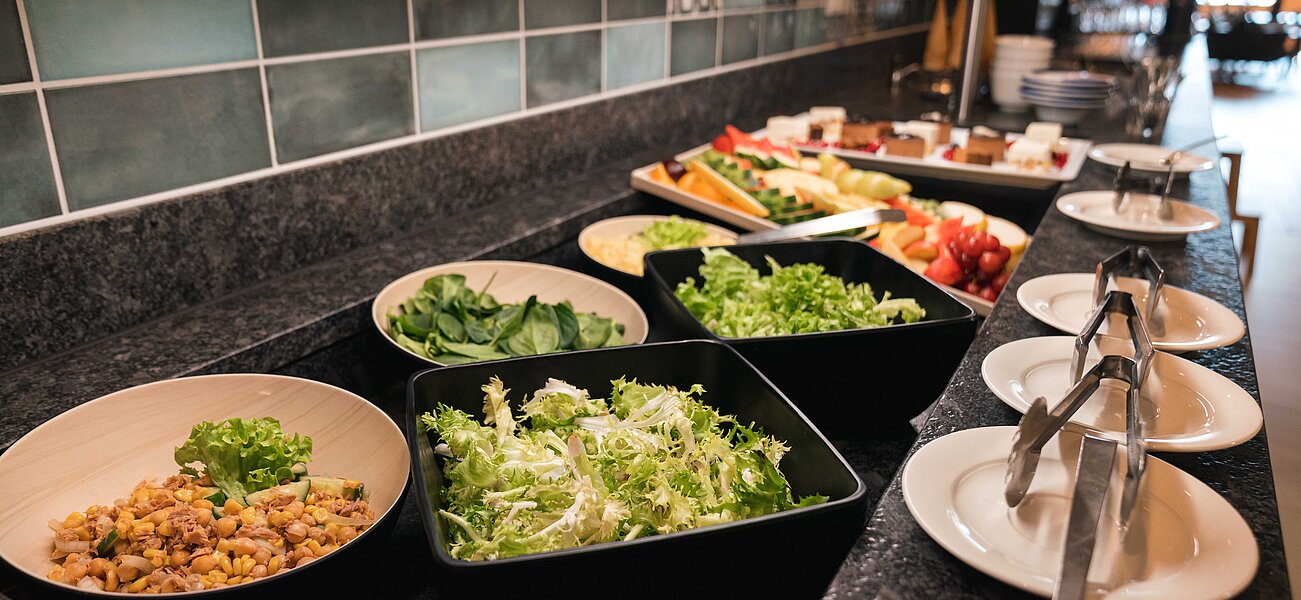 Delicious fare for young and old from morning till evening.
All-inclusive (alcohol-free) for the whole family
Great food is an important ingredient for a perfect holiday. But parents usually have different tastes to those of the little ones – and then there are the picky teens. That's why at Das Bayrischzell we cater to the taste buds of different family member categories: our range of delicacies offer delicious options for big and small – something for the whole family.
Fitness meals. Wellness meals. Healthy meals. The culinary philosophy at Das Bayrischzell favours a sustainable and healthy lifestyle. This means: Where only good things go in, only better will be the outcome. Fresh products, mainly regionally-sourced and depending on the season straight from the farm to the plate, are the basis for our balanced healthy cuisine. National and international dishes - from Bavarian specialties to culinary journeys around the world - add variety to diet.
All-inclusive (alcohol-free) at Das Bayrischzell:
7:30 - 10:00 am:
Celebrate our sumptuous breakfast buffet:

Move & Relax Corner
Yoghurts and mueslis
Fresh seasonal fruits
Regional cheese and sausage selection
Healthy spreads
Different juices
Move & Relax shakes
Warm egg selection
Crispy pastries
Freshly baked bread

12:00 - 1:00 pm:
Delicious lunchtime snack for the whole family prepared with pleasure by our sustainable kitchen.
3:00 - 4:00 pm:
Afternoon snack - sometimes sweet, sometimes savory, always with coffee, tea & hot chocolate
6:00 - 8:30 pm:
Enjoy our sumptuous evening buffet:

Soup
Cold or warm starters
Selection of fresh salads
Move & Relax dishes
National and international dishes
Vegetarian dish
Desserts and ice cream selection

Non-alcoholic beverages available all day from the drinks dispenser
Coffee and tea specialties until 5 pm
Baby and toddler buffet with products from the Hipp and Holle brands
Teens & kids
Teenagers & kids and their preferences. Some want meat, others fish, some only vegetarian, vegan or even just vegetables. We cater to all culinary wishes. We also prepare meals for special dietary requirements upon request to try to provide the perfect meal for all our guests.
Babies
Pletzi's baby corner is situated on the 1st floor of the hotel and is open for you day and night. The baby amenities available include baby food and porridge, high chairs and bibs, crayons, colouring sheets and toys, as well as Familotel drinking cups.