Our Move & Work philosophy
The symbiosis of work and family.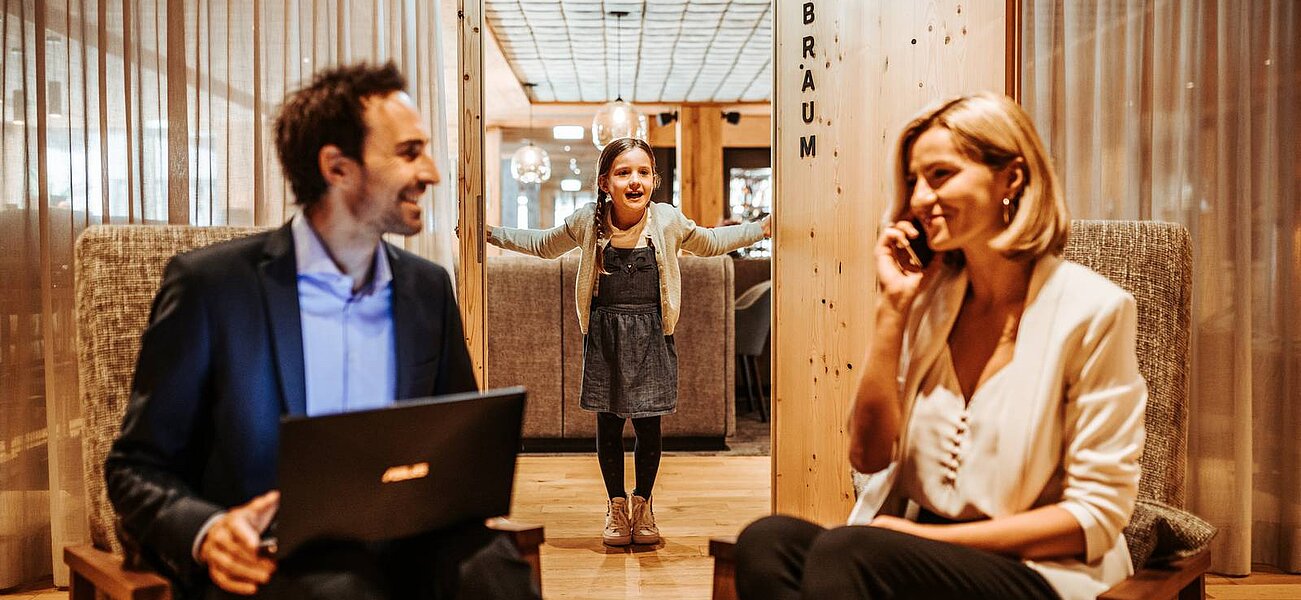 When it comes to brainstorming...
...think of us!
One could almost say we master the art of squaring of the circle. Because offering the perfect mix of business and quality family timeis at the heart of our conference hotel in Bavaria. Das Bayrischzell Familotel Oberbayern has developed a successful concept for combining business with a family holiday.
What happens when you think about holidays in a different way? When you combine business & work with family & leisure? It's simple: since summer 2020, you can experience the result in the new Das Bayrischzell Familotel Oberbayern. The innovative concept combines the most diverse requirements and demands and offers new holiday forms and a wide variety of offers around our central theme of "Move & Relax".
Because one thing is clear: Family Time is Quality Time and both have become a precious luxury. Family happiness and business don't have to be separated - this basic idea inspired us in the conception of our seminar and conference offers. Why should parents miss out on their family during training and conference weekends or seminars in the evenings? That is why we want to create a place with the new Das Bayrischzell where holidays and work, family and career can be easily reconciled. We feel the need to create a new favourite place where adventurous kids and curious adults can spend time together. Where seminars, conferences and/or learning camps are possible in the company of the whole family. In our modern "hideaway" for urban kids and their parents, you can experience a new dimension of holiday feeling with the whole family. So that work-life balance does not remain an empty slogan.
Conference and family hotel – How does that fit together?
We specifically designed Das Bayrischzell Familotel Oberbayern so that conferences/seminars can be harmoniously combined with a family holiday. In our conference area, seminar guests will find the peace and quiet they need to concentrate on their training or conference event, while their children and partners can enjoy the facilities of our family hotel to the fullest. After the work is done, everyone comes together and enjoys QUALITY TIME as a family in Bayrischzell.