Summer
A summer dream in the Bavarian mountains!
So close, so nice: Bayrischzell in Upper Bavaria
If you are looking for the original Upper Bavaria with all its splendor, custome and tradition, the mountain village Bayrischzell is the place to be. Here you will find a picturesque mixture of alpine scenery and village romance - idyllically located in a high valley below the Wendelstein. As you can see, the new Das Bayrischzell Familotel Upper Bavaria promises you and your family an adventurous holiday with kids in the Bavarian mountains!
Sudelfeld and Wendelstein
Take the cogwheel railway in Brannenburg or the cable car in Bayrischzell-Osterhofen (reachable by bus or on foot - walking time: 35 min.) up to the Wendelstein at 1,838 m, the highest peak of the Wendelstein Massif! Once at the top, one of the most beautiful excursion destinations between Munich and Salzburg awaits you - a mountain full of sights! Family hikes, Wendelstein Cave, the highest church in Germany, an observatory - and a lot more! Welcome to mountain paradise Sudelfeld, where hikers, mountain bikeers and nature lovers get excited.
Hiking paradise
There are numerous hiking trails leading to the wonderful panoramic mountain on the northern edge of the Bavarian prealps. The Wendelstein-Männlein-Weg reveals child-friendly family fun, the Bayrischzeller Höhenweg particularly attracts pleasure hikers into the mountains and Wendelstein, Traithen, Brünnstein or Rotwand offer true highlights for passionate mountain fans.
Would you like to test and rent the latest hiking sticks or hiking shoes? Our partner Top on Mountain will be happy to advise you here. If you would like to plan your hiking tours with a competent and child-friendly guide, please do not hesitate to send us your request.
Get on the bike!
From sporty mountain biking to relaxed pleasure cycling - the region around Bayrischzell offers something for every cyclist. Including the family-friendly chapel tour or the marvellous round tour to the Walleralm as well as the Craff Speedpoint trails for adrenaline-seeking cyclists and mountain bikers.
You can rent mountain bikes and e-bikes on site. In our bike cellar you have the opportunity to park your own bike and lock it safely. You can also rent additional bikes from our partner Top on Mountain.
Playground in and in front of the hotel
We make your kids happy with a great in- and outdoor playground, which constantly keeps the good mood level at the highest level. Whether climbing on tree houses or on the climbing walls - the good atmospere is climbing here as well.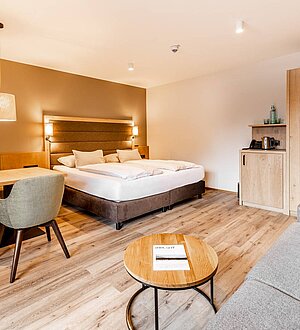 Your private empire in Upper Bavaria.
Details
Room overview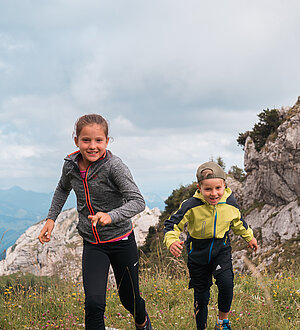 A summer dream in the Bavarian mountains!
Details
Summer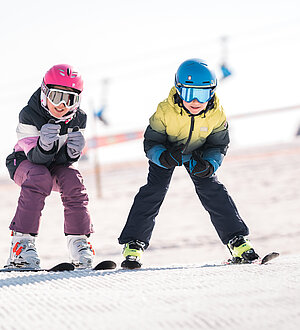 Experience winter in Bayrischzell: winter fun for everyone - at the gates of Munich
Details
Winter