Incentives & Teambuildings
Some like it relaxed.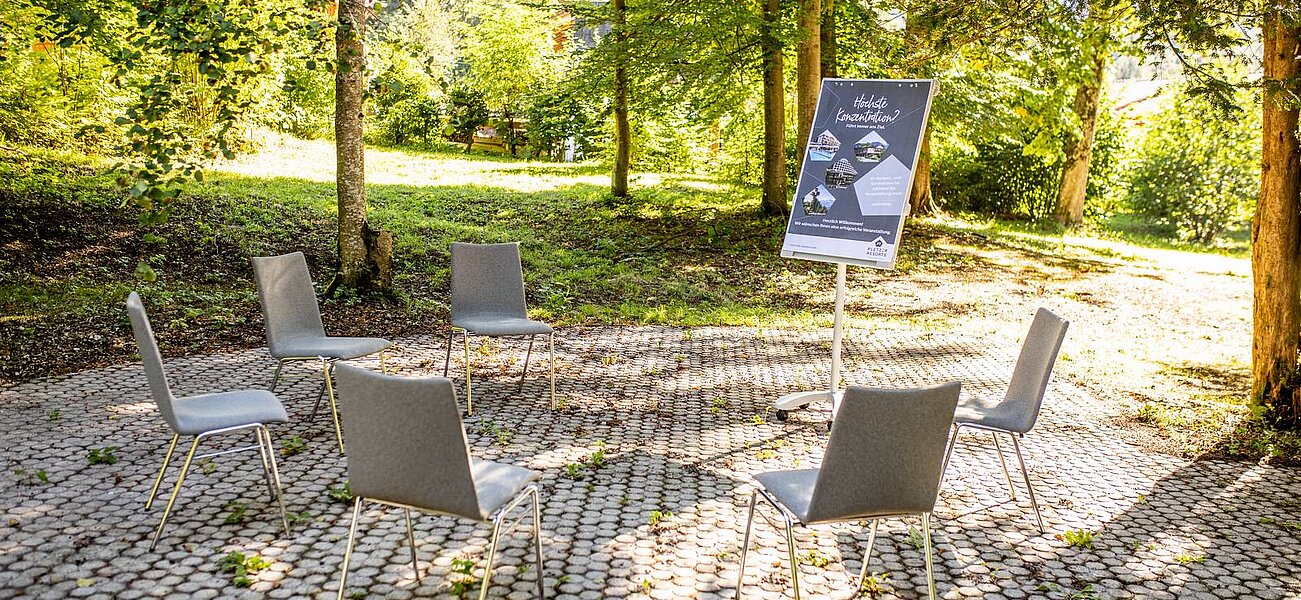 Hikes, excursions & tours
Start the day with a power workout in the hotel's Move & Relax area. Or listen to the birds chirping on a hike during your free time. In the evening, you can enjoy a relaxing spa session - saunas, massages and the pools await.
And because meeting new friends is a memorable part of any holiday, you can round off your day at our cosy hotel bar. A glass or two of red wine not only calms the nerves after a busy seminar day, but also guarantees a good night's sleep and gets you in the mood for a new successful day.
Partner for sports, games and fun
Our team building tip
Bavarian Olympics
At the Bavarian Olympics, participants compete in a range of traditional challenges that encourage team spirit and ensure everyone has a good time. The emphasis is on fun and participation - the disciplines should therefore not be taken too seriously. Challenges include mug lifting, nail hammering and sawing wood!
Teams of 5 to 8 persons compete against each other. Each team is assigned a mentor who explains the rules of the competition and provides advice and suggestions during the games. After completing the four disciplines selected, which takes about two hours, the best team is chosen as the winner and celebrated in a fun award ceremony.
Disciplines available:
3-person skiing/5-person skiing (depending on group size)
Team building: There is space for 3, 4 or 5 person on one pair of skis. Don't worry, this is not an alpine descent. Nevertheless, a lot of trust and coordination are required!
Beer mug sliding (also possible indoors)
Fun discipline: Who can slide a beer mug the furthest on a wooden table?
Nailing hammering (also possible indoors)
Fun discipline: Who can sink a steel nail with the fewest hits? Of course, you won't be using a normal hammer.
Sawing
Team building: Two participants saw through a log with a traditional saw. Who can do it the fastest? Good coordination and teamwork are also required here.
Pretzel throwing (also possible indoors)
Fun discipline: One participant throws a wooden pretzel and the second catches it with his or her apron.
Beer mug lifting (also possible indoors)
Fun discipline: How long can a man/woman hold a mug full of beer with an outstretched arm? Ready, set, go!
Sack rack
Team building: The hoppers have to hop back and forth, quickly swap the sack with their colleague and then it's the next person's turn. Which team is the fastest?
Wheelbarrow race
Team building: In teams of two, build a wheelbarrow using a rubber wheel. Who is the smartest and fastest?