Move & Relax
Rejuvenation in Bayrischzell!
Innovative Move & Relax concept
to an active and sustainable lifestyle
A healthy lifestyle is already a science in itself. So many rules and also some myths. Not infrequently you fall back into old habits and fight with the inner bastard - these times could be a thing of the past.
With Move & Relax we have launched an innovative concept that uses insights from competitive sports and makes them suitable for everyday use - for more energy in life and a body that feels good. Individually tailored, very easy to implement!
Move & Relax – developed by the Austrian Olympic ski jumping champion Toni Innauer together with sports scientists of the Innsbruck University - is a balanced interplay between active movement and tailor-made regeneration. Supplemented by vital nutrition, you will feel better and burst of energy.
Curious? The goal is finding the right balance of Move & Relax togther with you and rejuvenate in sustainably. Try it!
Move & Relax overview
Performance diagnostics and health check
Spiroergometry
Biolectric impedance analysis
Personal training
nutrition counseling
Courses & sports programme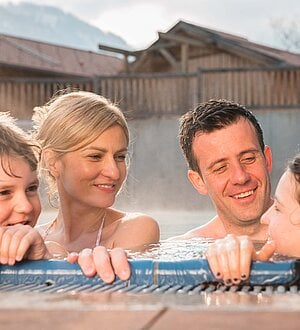 SPA-holiday in Upper-Bavarian style!
Details
Wellness & regeneration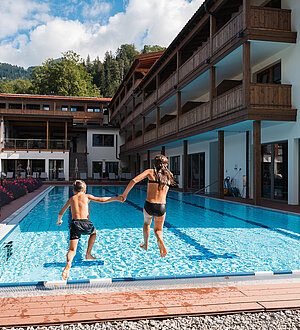 The mind is willing, the body wants too!
Details
Move