Easter break
Easter break with kids
at Das Bayrischzell Familotel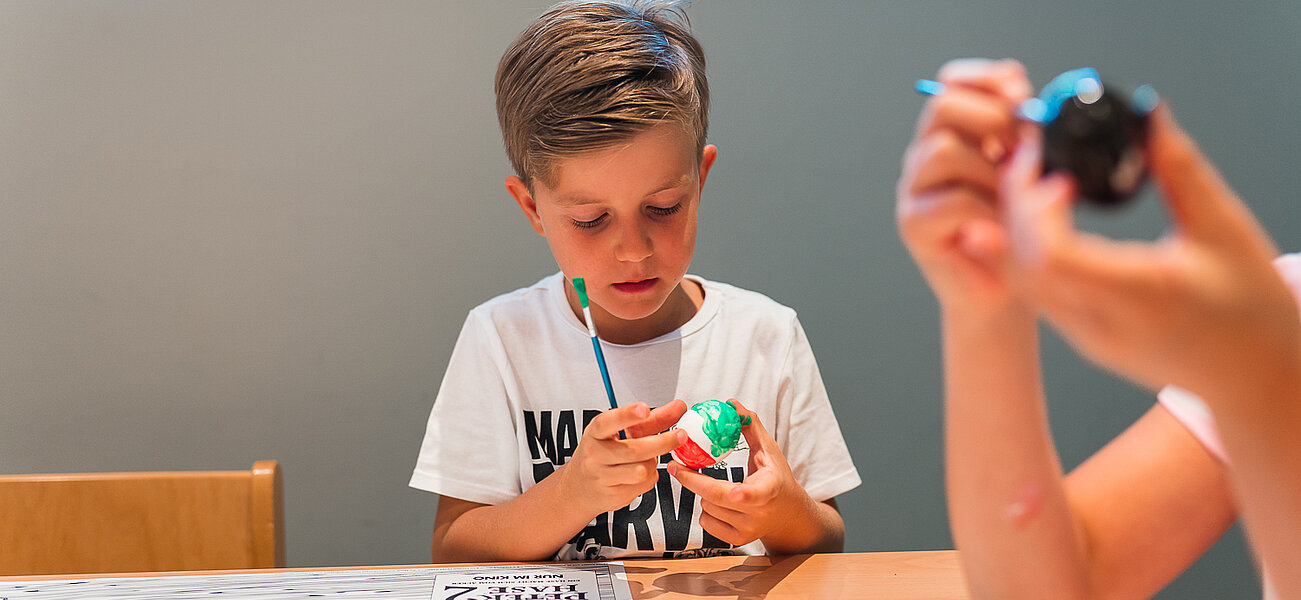 Spring is slowly approaching and nature is awakening – a great time to visit the Bavarian Alps on an Easter break with the kids and inhale the fresh mountain air. Spend an unforgettable Easter holiday with your kids at Das Bayrischzell Familotel.
The Tegernsee-Schliersee alpine region offers a multitude of outdoor adventures in the spring sunshine for children and parents during the Easter holidays. Naturally, we celebrate the family-friendly Easter traditions with you and your children for the spring festival.
Easter break in Upper Bavaria - Active in spring
The Tegernsee-Schliersee region is the perfect destination for an Easter break with kids. It offers a wide range of outdoor adventures in the Bavarian Alps, ensuring young and old will experience the feeling of spring:
Hiking: Mountain tours and hiking routes in the beautiful Bavarian Alps fill the soul with joy and offer big and small adventures for the whole family. Our reception team will be happy to advise you on spring hike routes, depending on the weather during your Easter break.
Biking: Does your family enjoy cool bike tours? The region around Bayrischzell offers the perfect landscape to enjoy mountain bike or standard bike tours to the fullest. Whether you prefer adrenaline-packed downhill trails or easy cruising routes, you can find the ideal trail for you and your family here. You can also take advantage of the 10% discount on bike hire in our Easter package.
Excursions: Venture on family excursions in Bavaria and Tyrol (Austria) and experience the culture and customs of the alpine region.
Get in touch:
+49 8023 8194 600
Would you like to relax and recharge your batteries during your Easter holiday? Then you will love our 1,700 m² sports and spa area at Das Bayrischzell Familotel.
Sauna area inkl. family sauna
Relaxation lounges & plunge pools
Indoor and outdoor pools
Pletzi's Water World for the kids
Massages & beauty treatments
Gym
When you book the Easter Special package, you'll receive a €10.00 voucher for a spa treatment or training in theMove & Relax area of our family hotel.
Quality time for all
At Das Bayrischzell Familotel, our goal is to offer the perfect holiday for parents, kids and teens. That's why our amenities and leisure activities are designed to meet the different interests and needs of all the members of your family:
During your Easter break in Bayrischzell, we anticipate your every wish to ensure you enjoy an unforgettable family holiday at the beginning of spring.
Book your Easter break with us