Teens Club
Holidays with teenagers at Das Bayrischzell Familotel
Cool & trendy. Teens and their world.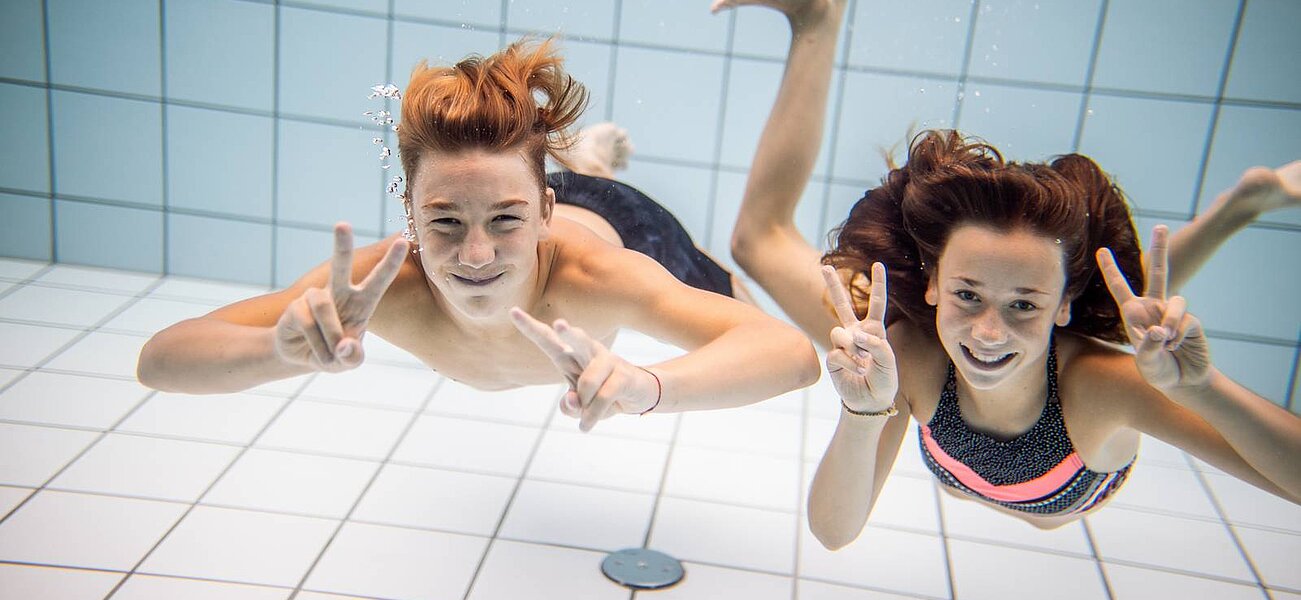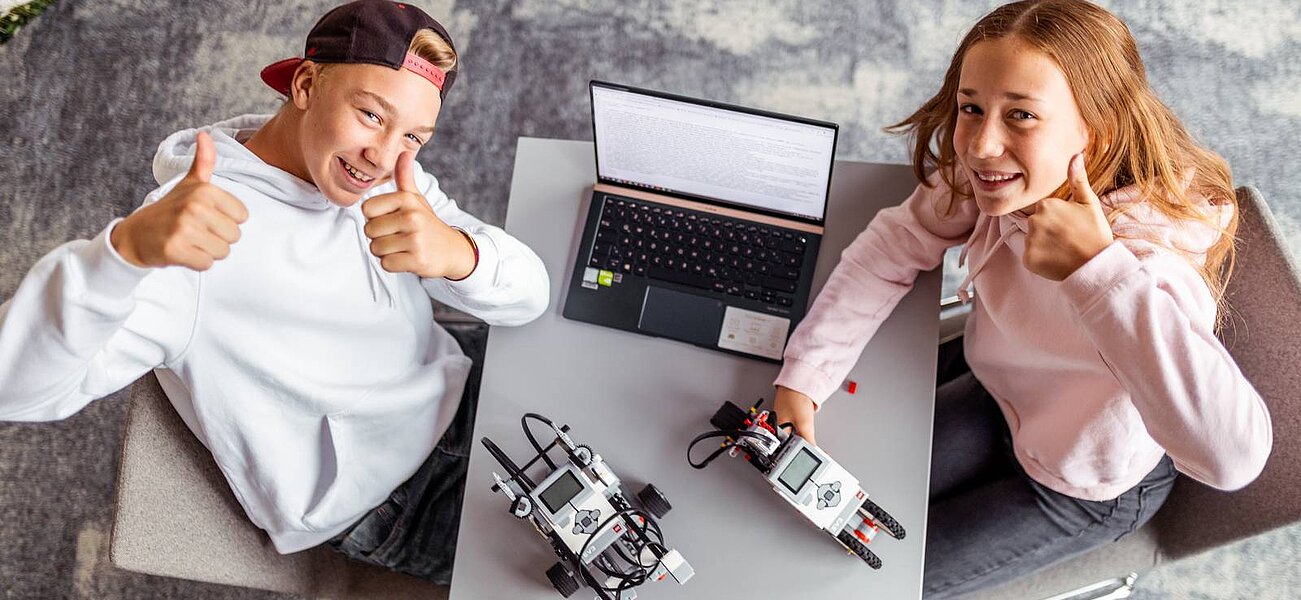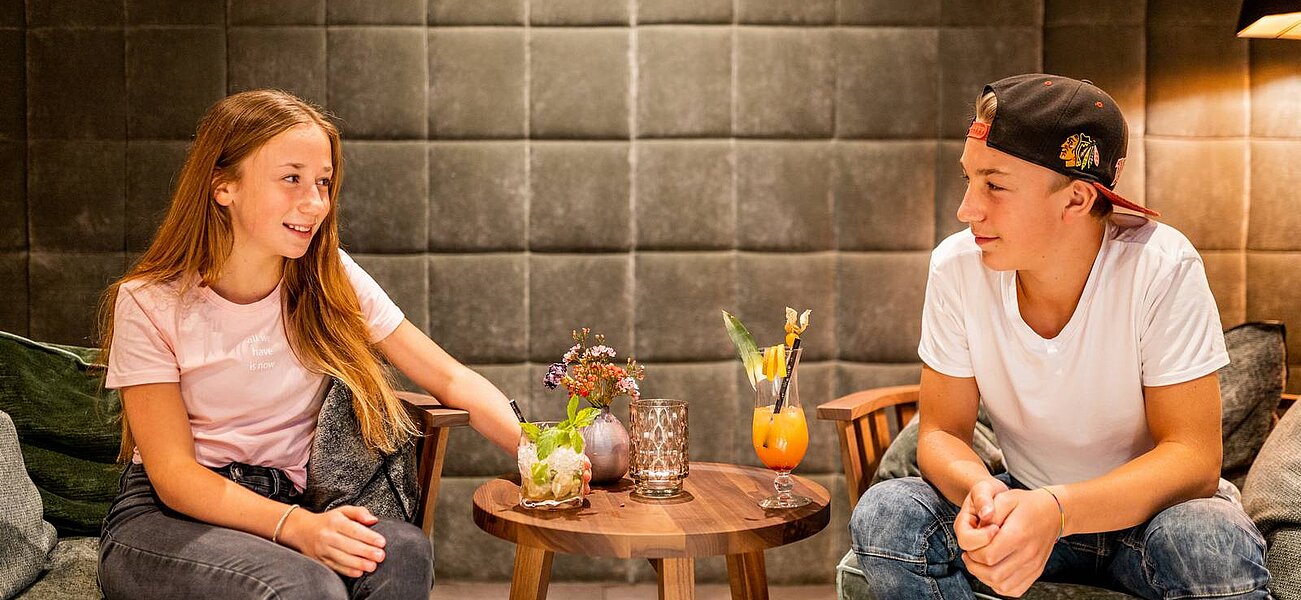 Peace, love and harmony? – A holiday with a teenager needs a few extras to keep things relaxed and chilled. Das Bayrischzell Familotel Oberbayern caters to the needs of teenagers and their parents. Our Teens Club offers a wide range of exciting activities to keep young people entertained.
Instead of boredom and arguments, an active holiday with teenagers in Upper Bavaria offers numerous leisure activities that always suit their mood on any particular day. From hanging out in the Teens Club to adventures in the Bavarian Alps, to soothing spa treatments -at Das Bayrischzell Familotel you can have a relaxing holiday with teenagers.
Hanging out at the teens club
When parents make their teens cringe, they often like to retreat to a place where they can hang out with their peers. At Das Bayrischzell Familotel, our teenage guests will find the perfect retreat in our modern Teens Club. Here the youngsters can make new friends and chill together in a relaxed atmosphere. This area is reserved exclusively for our teenage guests, which they really appreciate.
Teens Club facilities:
Modern lounge to chill out
Fast Wi-Fi for TikTok, etc.
Game consoles
Large flat screen TV
Darts
Table football
Pool table
Teens activities: Action-packed holiday
Das Bayrischzell Familotel in Upper Bavaria offers aspecial activity programme for teens, which is packed with lots of fun and adventure. Our teens programme is available in summer for young people aged 12 to 15.
Teen programme highlights include:
Rafting & canyoning: Get an adrenaline rush on the water with experienced guides.
Break Dance course: Learn the latest moves for your TikTok videos & followers.
Water polo night: At night in the indoor pool – this is where the action really gets going.
Cinema night with popcorn
Cocktail courses
Acrobatics
Sports matches & tournaments
Together with other teens from all over Europe, your teenage children will experience the perfect holiday in Upper Bavaria. This ensures family harmony on holiday with teenagers.If you have any questions about our teen programme, please feel free to contact us.
Spa & Beauty for teens
Our 1,700 m² Move & Relax area offers a range fitness and wellness activities that also appeals to teenagers. They include spa and beauty treatments specially designed for teens staying at Das Bayrischzell Familotel Oberbayern:
Teens Massage: This revitalising massage for kids and teens from 8 to 15 years offers the perfect way to relax and unwnd after a climbing tour.
Beauty treatment for teens: Intensive skin cleansing is rounded off with a scrub; the teenage skin is then pampered with a face mask.
Manicure and polish: Manicure for teens up to 15 years
Please feel free to contact us: +49 8023 8194 600
Advantages of a holiday with teenagers in Bayrischzell
An active holiday with teenagers in Upper Bavaria offers the perfect combination of action, adventure and relaxation for everyone.Das Bayrischzell Familotel Oberbayern is a great location for a harmonious holiday with teenagers:
Apartments (40 - 85 m²) with plenty of spacce to retreat
Teens Club, a hangout for teenagers
Summer activity programmme for teens
4-star superior hotel with a modern ambience
1,700 m² fitness and wellness area (Move & Relax)
Indoor and outdoor pools
Culinary delights for the whole family
Perfect location in the Tegernsee-Schliersee alpine region
E-car charging station
Are you planning a holiday with teenagers in Germany?
A holiday with a teenager does not always have to mean going to the seaside. There are also holiday regions in Germany that offer great adventure for visiting teens. When planning a holiday with teenagers, it is important to check that your chosen destination offers a wide range of activities that are suitable for your child. Teenagers want action and like to hang out with their peers. Family hotels that cater to the needs of teens (such as Das Bayrischzell Familotel) offer plenty of action-packed adventures to keep youngsters entertained. In Upper Bavaria (Southern Germany), you can experience adventure together - including at Das Bayrischzell Familotel, where parents and teens can enjoy spa treatments and varied activity programme.
Where to go on holiday with teenagers?
When holidaying with teens, you should choose a region that suits your adolescent's interests. Sports, action, swimming or chilling - talk to your child about what they feel like doing on holiday. In Bayrischzell in Upper Bavaria we can fulfil all these wishes, which is why our region is a popular destination for holidays with teenagers. Das Bayrischzell Familotel also has a Teens Club and a summer activity programme for teenagers.