Move & Learn
Our Move & Learn concept.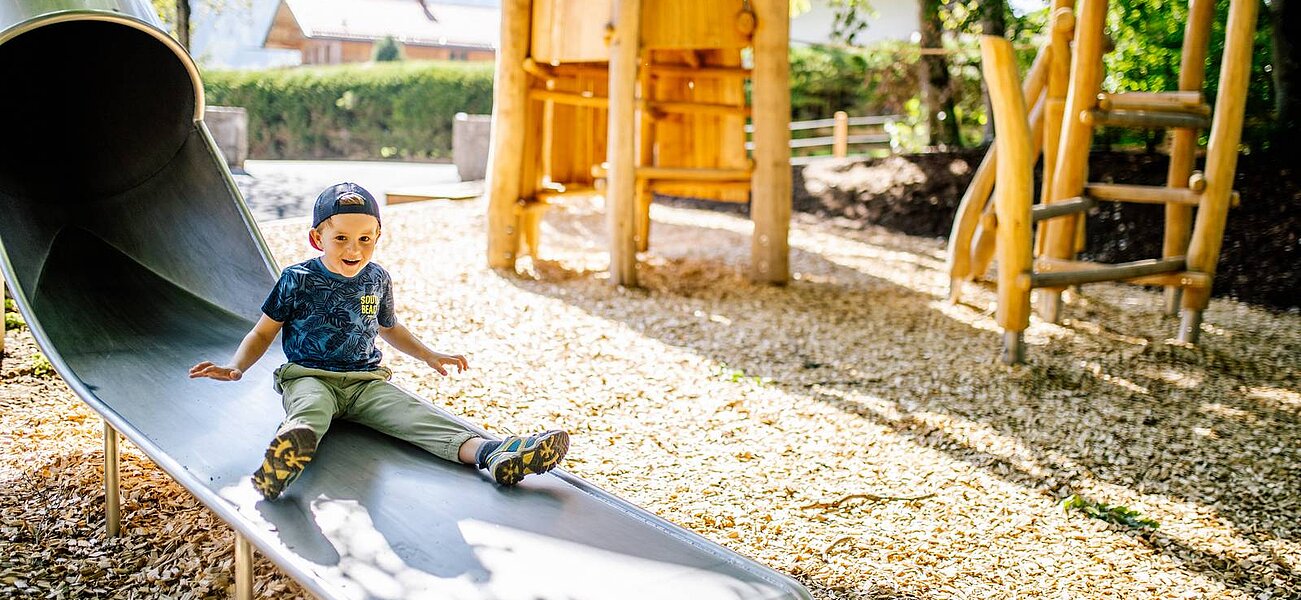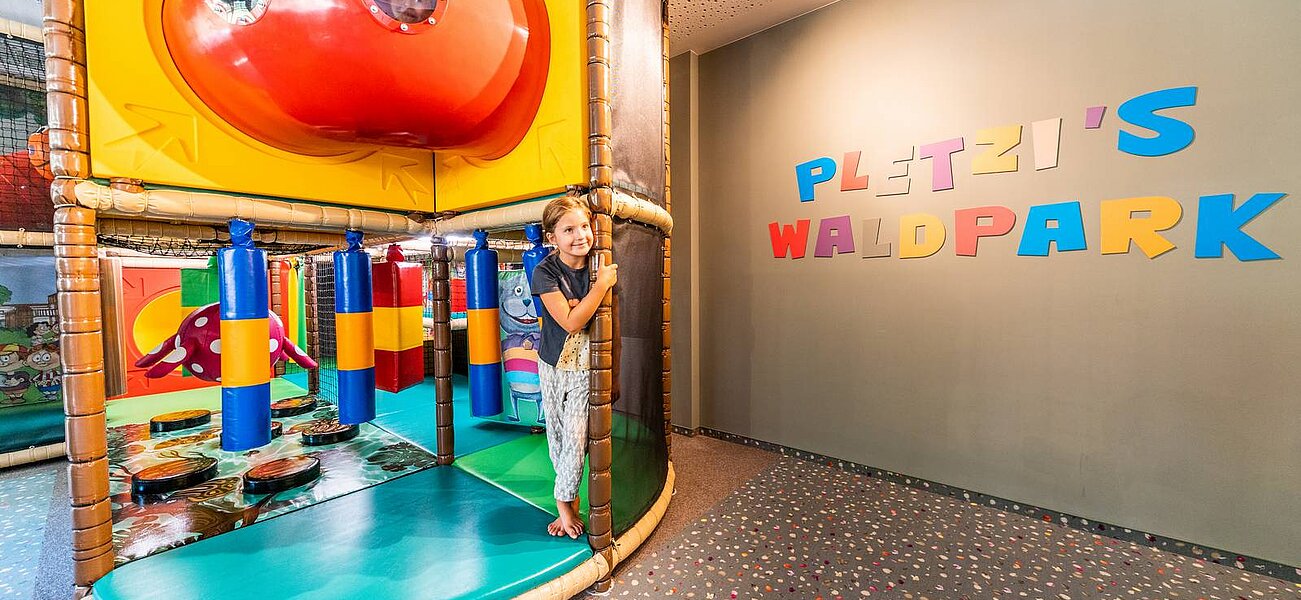 Imagination is more important than knowledge, because knowledge is limited." The great thinker Albert Einstein advocated that learning in the most creative environment possible leads to new dimensions of holistic experience. Since then, numerous studies have proven that children learn better and more enthusiastically when they are able to use their body with all its senses to experience things.
The good news is that information learned in this way is better retained in your memory. Furthermore, learning in motion not only enhances physical and motor skills, but also increases learning performance. Because anyone who moves activates the motor centres in the brain. These in turn contribute significantly to efficient information processing and storage. That's why we all remember words, numbers and content more easily and longer if we carry out movements while learning. This applies to all forms of play - running, frolicking, climbing and jumping.
Move & Learn
More attention - better learning success.
It is easier to learn when you are attentive and focused. This focus occurs precisely when the nerve cells in the brain are awake and active. To achieve this, the brain needs sensory stimuli as well as an active metabolism through an adequate supply of oxygen. Movement promotes both. The equilibrium system plays a central role in this regard. Because this provides information about the position of the body depending on the movement impulse and promotes alertness of body, mind and soul through these sensory stimuli.
Children typically have an attention span of around 20 minutes. They become restless, especially after longer periods of concentration. This is exactly why a Move & Learn concept is so important. Because life is learning. Learning is not always a conscious or intentional process, but mostly happens unplanned and incidentally. The spectrum of what can be learned is almost infinite.
The cornerstones of Move & Learn
Movement of mind and body
Learning for big and small
Nature and sport in the children's programme
Good work-life balance for the family
Learning is the common thread in our children's Move & Learn programme, which helps the kids learn something about themselves and their abilities or finding calm at each of our programme activities. Move & Learn also means recreation and relaxation, and represents a balance between being active, moving and learning and chilling and letting go.
Coding for kids
Reflecting on old values is one way of looking at child development. However, we cannot ignore the sensible use of technology, the virtual world and modern media. The use of social media by children from a very early age has now become the norm, whether it be watching TV, communicating or playing. It is therefore all the more important to teach them how to use technology responsibly.
Children's development and imagination can be meaningfully supplemented with age-appropriate games. Our Coding for Kids workshop gives children an introduction to programming for robots, cars, etc.
Experts agree that children should learn the basics of programming from an early age. Under the supervision and guidance of a professional, children staying at Das Bayrischzell have the opportunity to gain their first programming experience in our workshop.
Archery
Now the kids need to master their bodies and concentrate. During supervised archery directly at the hotel's own archery range, little adventurers can playfully develop motor skills and present their skills in small competitions. Strict safety measures ensure that the adventurous children can concentrate fully on their sporting activity and their newly acquired knowledge in a protected environment. The sports enthusiasts also learn everything about the sport itself and then proudly recognise pieces of equipment or even the muscle groups they use.
The right moves for more movement.
The Move concept.
Learning in motion. Movement is good and does you good. It stimulates circulation, activates the senses and makes people awake and alert. Exercise programmes are important catalysts that promote enhanced learning potential. Because exercise not only boosts concentration, but also physical and cognitive development, strengthens the immune system, trains motor skills and promotes dexterity, strength and endurance. In addition, it improves coordination, ensuring kids are more balanced, and sparks a spirit of discovery that will lead to many great awe-inspiring experiences.
Move programmes at Das Bayrischzell
Outdoors
Children accompanied by parents or alone
No supervision by the Pletzi Club team
Tennis courts in Bayrischzell (approx. 600 m away)
Costs: €8 (with Guest Card) per court/hour – put the money in the mailbox at the tennis house entrance
Book training at +49 8023 1097 (management)
Racket and ball hire at the hotel
Learn:
Dexterity, responsiveness
Endurance, strength, coping with defeat
am Seeberg in Bayrischzell
The mini golf course in Seeberg in Bayrischzell lies in the heart of a green alpine landscape – a great place for guests and locals to practise their swing.
Opening hours:

May to October (in good weather)
10:00 am to 6:00 pm, daily
Price:
With Guest Card

Adult: €2.00
Child: €1.00
Without Guest Card

Adult: €2.50
Child: €1.00
Contact:

There is always someone on site.
Learn:
Dexterity, responsiveness
Endurance, concentration, dealing with victory and defeat
Multifunctional space (supervised or unsupervised depending on the activity)
Alpenfreibad Bayrischzell lido
Supervision by Pletzi's Happy Club team
Lido opposite the hotel (100 m away)
Public facility – Used by locals and hotel guests
Football
Volleyball
Basketball
Learn:
Increases stamina
Learning competitiveness
Builds team skills
After Move comes Relax.
Relaxation after exercise.
Just chilling! Every tension needs relaxation. It's the contrast between action and reaction that releases new energies. This needs to be learned from an early age. That's why our Move & Learn programmes always offer a good balance between exercise and relaxation. And after exercising with exciting learning activities, chilling, relaxing and pampering is the order of the day.