Become a young swimming professional in the holiday
Move & Learn Pletzi's swimming week
Getting used to the water and learning to swim is easy on vacation. While your children playfully take part in the swimming course, take advantage of the amenities of the Move & Relax area. The package price includes the 5 swimming hours (each 45 minutes) from our partner "Learn to swim Tegernsee" on site. The trainers use our 25 m sports pool (all year round 25 degrees) to bring the children closer to water and swimming, as well as the awarding of our "Pletzi swimming badge" with a festive cocktail drink. There is plenty of time for spending time together to discover the wonderful nature of the region around Bayrischzell.
Move & Relax - the unique fitness and wellness concept, individually developed for you by Tyrolean sports scientists. True to the motto Move & Relax you can book your personal health check, your individually tailored training and your salutary massages in advance. The harmonious interplay between active movement and tailor-made regeneration - supplemented by vital nutrition - forms the basic philosophy of our house.
Move & Learn – in and with the Upper Bavarian nature. For young and old adventurers, where in- and outdoor experiences, both online and offline make your holiday unforgettable.
Services included in the package
7 nights
Enjoyment from early to late: All-Inclusive alcohol-free for the whole family
5 swimming hours (45 minutes each) - age 3-15
Pletzi towel
Award ceremony with Pletzi & Happy
Pletzi swimming badge & children's cocktail
Child care at least 60 hours / week incl. Program, from 3 years - under 3 years on request for a babysitter fee
Entry to the Move & Relax area including group training
Bathrobes and slippers for your stay
Free WiFi
Duration of stay
from 7 nights
Included meals
All-Inclusive alcohol-free for the whole family
Price

from € 1,699.00 per person for 7 nights
(in the Wendelstein apartment | 40 m²)
excl. tourist tax EUR 2,00 per adult | EUR 1,00 per child (from 12 years)
Other:
Our swimming lessons are offered as individual or group training (dep. on availability) for children from 3 to 15 years. The course units last 45 minutes, in which warm-up phases are scheduled.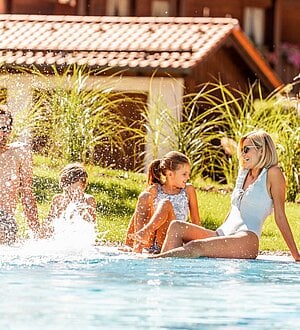 Bayrischzell
Relaxed summer days
Enjoy the summer according to our Move & Relax philosophy and relax with the…
Details
from
€ 432.00
Relaxed summer days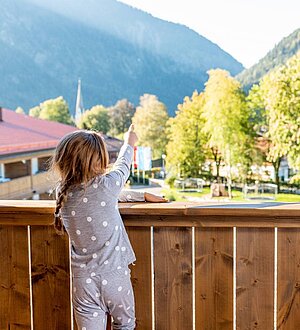 Bayrischzell
Weekend and sunshine
Treat yourself to a short break over the weekend at a top price.
Details
from
€ 376.00
Weekend and sunshine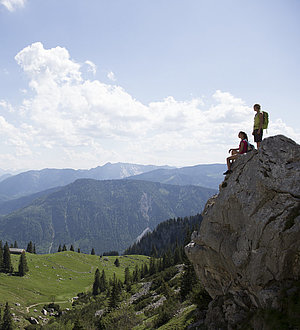 Bayrischzell
Wonderful hiking pleasure!
Discover the alpine pastures, forests and summits in the idyllic hiking area…
Details
from
€ 996.00
Wonderful hiking pleasure!