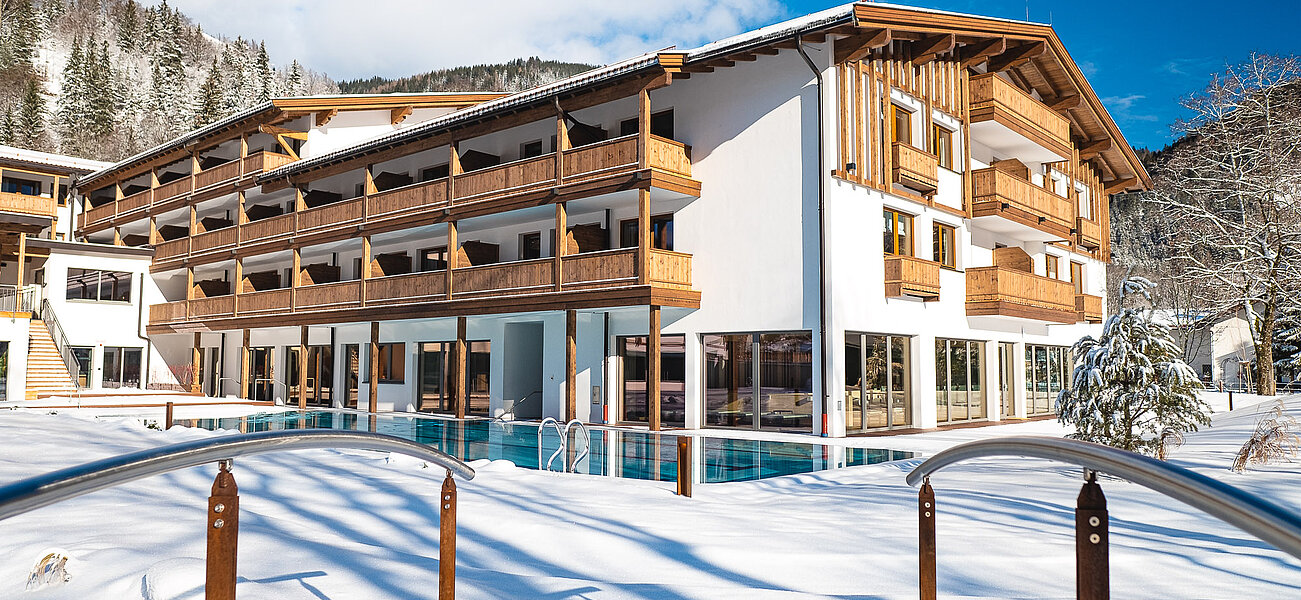 Dear guests & families!
Longing for games, fun, action and relaxation? All around the wonderful mountains, sporting activities, alpine discovery tours, high-altitude flights of all kinds - holidays that can come true again with us.
We are open for you. The Bayrischzell Familotel Oberbayern is there for you with full vigor and an extensive hygiene and safety concept.
Furthermore, a free cancellation and a Covid 19 money back guarantee are valid at any time if the following options occur:
You or one of your fellow travelers have / is Covid-19 tested positive (presentation of a positive test)
You or one of your fellow travelers is / is a K1 or K2 person (submission of an official notification)
Lockdown in Germany
For your questions, your information and your bookings, we are happy to be available via email reservierung@dasbayrischzell.de or by phone at +49 8023 8194 600.
You can reach us at:
+49 8023 8194 600 | info@dasbayrischzell.de
Stay healthy and see you soon
Das Bayrischzell team with Pletzi und Happy
Safe with us - your check list for a relaxing vacation
Feelings of happiness arise! When we welcome you back and offer you enough space to feel good during your time out. Our detailed and existing hygiene and safety concept has been refined once again in consultation with our company doctor and Covid representative - we guarantee you a holiday to feel good.
In addition to distance, you can expect an enormous amount of space, wonderful nature, beautiful places and unique experiences. You don't have to worry about anything, because your safety and well-being are well taken care of.
Your vacation starts uncomplicated
Enjoy your time out at the mountains and lakes from the start
Entry regulation for adults: For your arrival you need a 2G proof (vaccination certificate or segregation certificate of the last 6 months and PCR test).
Entry regulation for children: Children enrolled in school and schoolchildren up to the age of 18 until 31.12.2021 are exempt from the 2G regulation. From 12.01.2022, the 2G regulation will also apply to children aged 12 and over (+3 months).
Admission regulation for external guests: 2G+ regulation
We welcome you and are glad that you are here - with a lot of distance and without shaking hands
We register you automatically and without complications at check-in
For the protection of you and our staff Plexiglas screens at the reception and at the bar
Upon arrival you will find your room sealed: Your room is freshly cleaned and disinfected for you
Information on travel regulations can be found here: for Germany
Our request to you
Special times require special measures
Self-responsible wearing of FFP2 masks throughout the resort.
Compliance with the minimum distance required by law
Disinfect and wash your hands several times a day - disinfection dispensers are available throughout the hotel
Pay contactless whenever possible
Culinary seduction guaranteed
Regionality, quality and enjoyment at a high level
Sufficient seating as well as space between the tables for you
Indulgence is not neglected - Covid specifications are adhered to for meals and buffets
Regular disinfection and spit protection at the buffet area
Wearing disposable gloves or disinfecting your hands at the buffet area
Fancy a nightcap? Our hotel bar is open for you daily
Moving experiences without obstacles
Move & Relax a concept - that gets people moving
The whole Move & Relax area is open for you
Spacious fitness and wellness area with outdoor lounging possibilities - enough space for everyone
Observance of all prescribed personal restrictions and compliance with the legal minimum distance in all areas
Experience a relaxing massage offer and soothing cosmetic treatments in compliance with the valid safety and hygiene standards
Participation in the varied group training plan - registration directly at the Move & Relax reception desk
Guided outdoor activities
Enjoy your vacation safely
The health, protection and well-being of our guests and employees is important to us
Cleanliness concept was once again adapted to a higher level
Safety and hygiene concept refined again with our company physician and Covid representative
Increase in cleaning and disinfection intervals with Diversey products
Numerous disinfection dispensers installed throughout the building
Ongoing staff training regarding safety and hygiene concept
Rooms are continuously ventilated
Distances are marked by floor markings
If you do not feel well or suffer from symptoms of illness, please stay at home
We ask you to comply with the Covid 19 measures on your own responsibility
Masks and disinfectants are available at the reception desk
The green passport is valid with us
Experience the winter wonderland
Out into the air
Up the mountain: Take the cable car to the fantastic powder landscapes and go skiing, winter hiking, snowshoeing or tobogganing - with compliance to the 2 G rule and the FFP2 mask, everything is possible.
Ski pass service in the hotel: Buy your ski pass uncomplicatedly and conveniently directly in the hotel - without long queues.
Skiing in an extensive ski area
Testing possibilities
Possible at any time
Dr. Rottmann in Bayrischzell:
Medical practice Dr. Rottmann/Kronschnabl, Schlierseer Str. 16 (near train station),Tel: +49 8023 819965
€ 15.00 for a PCR test - result: approx. 1 day
Free quick test - result: approx. 20 minutes
Other options:
Cafe Winklstüberl Fischbachau: daily 10.00-18.00 hrs.
Vitalwelt Schliersee: Saturday and Sunday: 09.00-15.00 h and 16.00-18.00 h
Please register in advance by mobile phone at www.reihentestung.de.
And this is how it works:
1. register once at www.reihentestung.de with your contact details and you will then receive a QR code by e-mail. 2.
2. with this personal QR code, you can now take a quick test every 48 hours at one of the quick test stations - free of charge and usually without an appointment.
According to the current regulations, we are allowed to offer all services including swimming pool, sauna, cosmetics and massage as well as childcare.
These adjustments apply according to the current status (November 2021). However, we reserve the right to make changes at any time.
Times have changed. A few months ago the world was a different place. And yet it is as beautiful as never before. Especially here in the Bayrischzell region, it is also still really fine. But there are moments when the future changes its direction. We have these moments now: Link.