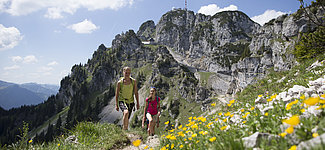 Opening: since summer 2020
Dear guests & families!
We have been delighted to reopen the Bayrischzell Familotel Upper Bavaria since summer 2020.
Longing for play, fun, action and relaxation? All around the Bavarian alpine backdrop, sporting activities, alpine tours of discovery, flights of all kinds - vacation as in a dream that can easily come true with us. None of us expected the current situation. Everyone is affected and unsettled by the consequences of the corona virus. So that you can experience your vacation, we don't give uncertainty and uncertainty a chance - we offer you a lot of security and a ray of hope for the time afterwards, especially during this time. One thing is certain: You can enjoy your nature experience and your family vacation with us from the end of July.
So that you do not have to worry about your vacation and can spend a carefree time with us, we have a special offer for you:
You can cancel your holiday free of charge up to 7 days before arrival.
From 6 days before arrival we reserve the right to charge 90% of the travel price. You can have these costs credited again when you make a new booking.
We are there for you and look forward to your call or message!

You can reach us at:
+49 8023 8194 600 | info@dasbayrischzell.de

Contact us

Stay healthy and see you soon
Das Bayrischzell-Team with Pletzi and Happy